Top 10 New RTS Games (2018-2019)
Updated: 22 Nov 2018 9:39 am
10 New RTS Games You Don't Want To Miss Out On
The Top 10 New RTS Games of 2018 and 2019
Real Time Strategy Games have come a long way. Publishers and developers have found new ways to breath life into the genre by offering new types of settings, stories, gameplay and environments that are unlike anything we have seen before. Don't believe me? Here is a list of the top ten RTS games to come out this year.
10. Ancestor's Legacy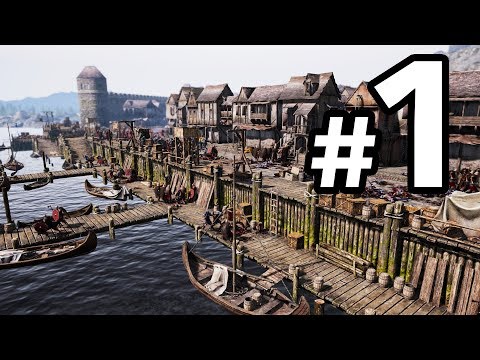 Ancestor's Legacy Gameplay
Ancestor's Legacy offers a historically accurate RTS experience that is a step up from the likes of Sid Meier's Civilization Series and Age of Empires. Play as one of four groups-- Anglo-Saxons, Vikings, Germans or Slavs, who all have unique traits and abilities that you can develop in your quest to exert dominance and control. There are multiple strategies you can utilize, like prayers, which give you helpful boosts as you develop your religion.
Bleak and beautiful: this game's historical narrative is as interesting as the world is dark.
Battle-hardened: this realistic RTS puts you in the commander's seat of massive armies.
Image Gallery